GYÖRGY GYIVCSAN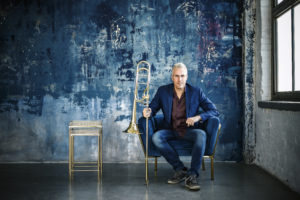 György Gyivicsan graduated at University of Szeged – Faculty of Music in 2001 and earned university degree. During his studies he attended and remunerated several times at national competitions. After this he got admitted to the college of Freiburg as one of the pupils of the world-famous musician, Mr. Branimir Slokar. During his studies at Freiburg he has won a scholarship to Berlin Radio Symphonic Orchestra and has been a major member of the orchestra for two years.
He was one of the founders of Genesis Brass that was established together with colleagues who are taking major roles in Berlin's notable orchestras. They have recorded numerous CDs and have given concerts and live TV shows as well. After successful graduation at Freiburg he moved to Switzerland to continue his studies at Bern University of the Arts – Music Faculty. One of the highlights of Mr. Gyivicsan's career was the winning of the international competition in Porcia (Italy) in December 2003.
After the invitation from Branimir Slokar in 2004 he became a perpetual member of Slokar Quartet. Ever since they made numerous CD-recordings and gave concerts all over the world. He finished his studies at Bern University in 2005 and earned a soloist diploma. Afterwards he started teaching at University of Szeged – Faculty of Music as a trombone professor. He has been regularly invited to give concerts and to host courses in countries like Portugal, Italy, Austria, Japan, Brazil, Argentina, South Korea, Slovenia and the US. In September 2010 he was a visiting professor in New York. He also hosted a master class in Argentina at Trombonanza in 2013 where he got invited for 2015 as well. He played a solo concert at the International Trombone Festival in Iowa in 2018. He founded the Szeged Trombone Ensemble together with his former students and performed lots of concerts. Their fourth CD 'OVERTONALITY' was released on 2019. He earned a DLA at Liszt Ferenc Academy of Music Doctoral School in 2013. Mr. Gyivicsan was a member of Qatar Philharmonic Orchestra between 2013-2015.
Since 1st of February 2019 Mr. Gyivicsan became the trombone professor of the Liszt Academy in Budapest.